Full-Service Elevators, Maintenance & Repair
Elite Vertical Solutions Offers Fast, Reliable Maintenance And Service
At Elite Vertical Solutions, we offer full maintenance and service for most products, including elevators, wheelchair lifts, and dumbwaiters. As with any piece of complex machinery, proper maintenance is critical to the longevity and safety of all equipment.
Why Is Elevator Maintenance Important?
Elevator maintenance is important to ensure your safety and that of the people around you. In the event of unpredictable problems with your accessibility equipment, clients with maintenance contracts, can rely on Elite Vertical Solutions for prompt repair service.
An elevator that is maintained and serviced on a regular basis is a reliable one. Elite Vertical Solutions has elevator maintenance services for all kinds of elevators such as traction elevators, stage lifts, material lifts, and escalators too! Call us on (954) 432-9800.
Maintenance of your lift will help to reduce the amount of breakdowns caused by wear and tear. We look for potential problems and work to prevent them from happening.
At Elite Vertical Solutions, our service and maintenance team is comprised of certified technicians who are available to meet your service and maintenance needs. Our mobile service vehicles enable us to respond to your service needs promptly and quickly, reducing your downtime and typically repairing the problem in one visit.
Often, a routine inspection can reveal a problem that, left unchecked, could pose a safety issue or cause serious damage to the equipment. At Elite Vertical Solutions, we offer affordable service contracts that ensure regular inspection and maintenance of your equipment. We have found that prevention is much less costly than repair, and we highly recommend a service contract to extend the life of any accessibility product.
Driven by an old-fashioned commitment to customer service, Elite Vertical Solutions is proud of the reputation it has developed for being a company that holds itself accountable to the highest standards of workmanship and professionalism. We value your time and your home and we strive to honor both with timely, reliable service.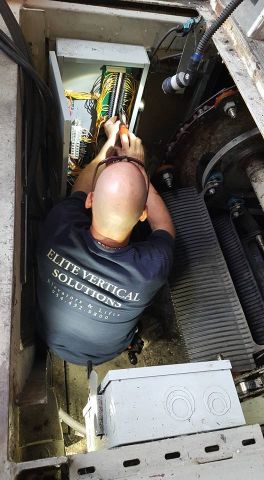 Elevator Service, Repair and Maintenance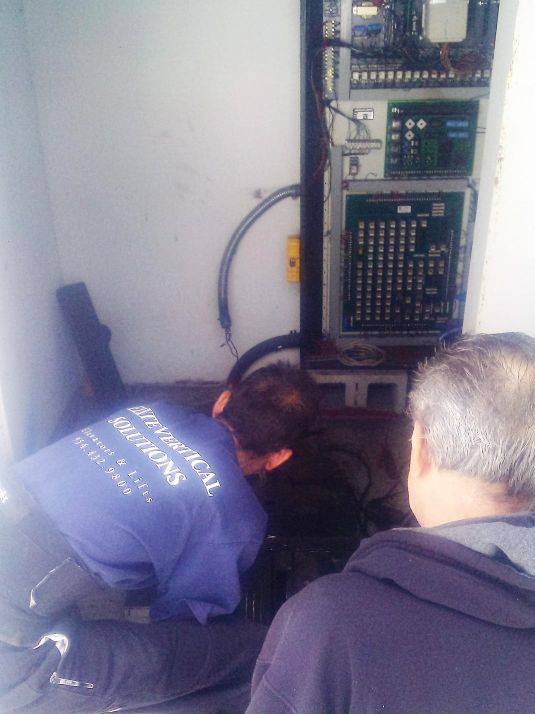 Ongoing 24-Hour On-call Service